MEND Integrative Wellness Center was built with you in mind. Our services are for everyone – the healthy, the sick, and everyone in between. 
Maybe you are here because your doctor says they can't help you anymore. Maybe you are here because you just don't know what else to do. Maybe you're here because you just need someone to give you hope. Maybe you're here because you've done all the right things and aren't getting better.

It doesn't matter how you found us – just know that you are in the right place. Welcome to MEND – health and healing are just around the corner.
Hollie Finders, ARNP
nurse practitioner
Hollie is a nurse practitioner and owner of MEND. Through her many years of suffering with her own debilitating autoimmune condition – Hollie found holistic medicine and never looked back. Through her personal journey and functional medicine trainings, she is equipped to help you get on the MEND!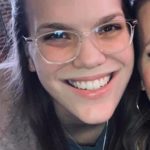 Elizabeth Boland, LMT
licensed massage therapist
Elizabeth is a licensed massage therapist that specializes in neuromuscular, myofascial, clinical sports and deep tissue techniques. Elizabeth loves hearing peoples' stories, making connections, and aiding in an individual's healing process.

Tyler Finders, ICP
neurofeedback provider
Tyler is a IASIS certified neurofeedback provider. He has his undergraduate degree in Christian Counseling and is currently completing his Master's Degree in Mental Health Counseling. He has extensive history working with children that suffer from behavioral disorders, PTSD, and abuse.